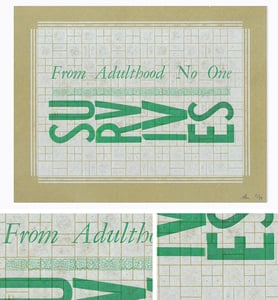 $

12.00
2 color letterpress print using vintage wood & metal type, and modern Lego® blocks.
Quote: Jukebox The Ghost—Adulthood
8.5" x 11"
Card Stock
You will receive one print out of a run of 49. Each print has it's own unique flaws and is printed by hand on a Vandercook proofing press. Your print may vary slightly from the photo shown.